Among the latest announcement of the grand opening of our Humble Vital Heart & Vein location, we are also proud to be led by a team of experienced cardiologists in Houston. Among those cardiologists is newcomer Dr. Justin Saunders.
Continue reading our blog to get to know Dr. Saunders, his specialties, and what activities he enjoys outside of the office.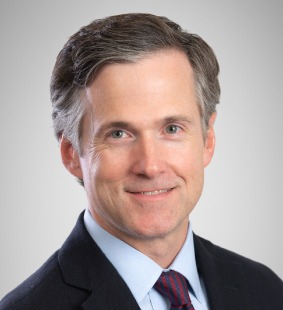 Dr. Justin Saunders has been practicing medicine for over 10 years and is board certified in both Cardiovascular Medicine and Clinical Cardiac Electrophysiology. Dr. Saunders' clinical interests include the management and treatment of heart rhythm disorders including advanced ablation techniques, pacemaker, and defibrillator implants and monitoring.
"For medicine, probably one of the most exciting things is I always enjoyed science and interacting with people. So those two things in particular kinda come together in medicine and nobody in my family really ever did it…It was just something that always appealed to me from the time I was about 15 or 16," Dr. Saunders says of pursuing a career in medicine.
Dr. Saunders earned his Medical Doctorate with Honors from the University of Texas Health Science Center in San Antonio and carried out his training for internal medicine at Parkland Hospital at UT Southwestern. During his time at UT Southwestern he also served as a Chief Resident. Prior to moving back to Texas, Dr. Saunders trained in Cardiovascular Medicine and Clinical Electrophysiology at the University of Michigan.
When asked about the most challenging part of his career, Dr. Saunders says, "Cardiology and electrophysiology in particular is challenging because the right answers are not always clear. What's best for one patient is not always best for somebody else. So while I think that's a difficult thing to figure out, again, getting to know people lets you know what choices to make in that moment to say this is something that person would or wouldn't want."
Outside of the hospital, Dr. Saunders enjoys spending time with his wife and three boys. To stay active and maintain good health in a fun way, Dr. Saunders like to go for a run and take on some fast-paced cycling.
So what is Dr. Saunders' advice when it comes to those living with heart disease? He says, "The best advice I can give is that you still need to live your life. Yes, you still need to be careful. Yes, you need to be aware of how you feel and how your body is working and reacting but in truth, you can't be crippled by that. You need to get out, do things, be active, and do the things that you want to do."
When asked about the most rewarding part of his job, Dr. Saunders says, "You follow people over time, you really get a chance to see how well they're doing, and you get a chance to know them and their families. Being a part of helping someone feel better is really rewarding."
Cardiology in Texas
Over 800,000 people die each year from some form of heart disease. That amount equals to about 1 in every 3 deaths with the related cause being cardiovascular disease. With over 90 million adults living with heart disease in the United States, it comes as no surprise that cardiology services are heavily needed within the medical field across America. Thousands of heart surgeries are performed every day in the United States and as of 2017, Texas stands eighth for having the highest adult obesity rate in the nation. Texas everywhere turn their attention and focus to cardiology services in Houston to help them with their heart health struggles. So what can we do to promote better heart health? Below are some simple yet effective ways to improve overall health and decrease chances of death caused by heart disease.
Look into your family history. An individual can learn alot about their chances of developing heart disease by looking at the health of their relatives. Those who have a close family member with heart disease are more likely to suffer from it in the future.

Keep your blood pressure in check. This may mean tapping into your work or home life, lifestyle choices, and habits such as smoking and drinking. By reducing stress and choosing to stay away from harmful substances, your risk for developing heart disease decreases.

Establish a healthy eating plan. Cutting back on excess calories, sugar, and fats can help you maintain a healthy weight and diminish your chances of having to experience complications from heart disease.

Exercise on a regular basis. Working out and staying active 3 to 5 times a week for a half hour each session regulates your weight, strengthens your body, and gets the blood flowing in a good way.

Hydrate for your heart. Did you know that your heart pumps about 2,000 gallons of blood a day? In order to do this, your body needs to maintain optimal hydration which can only be achieved by drinking enough water. It is a common misconception that you can hydrate by drinking juice, soda, or coffee all day. The bottom line is that by drinking things other than water, you are probably consuming more sugar or other additives that don't provide your body with the proper amount of hydration.
Heart disease is a serious topic that affects millions of adults every year. That's why cardiovascular care is so important to practice early on so you can avoid future hospital visits. At VItal Heart & Vein, our mission is to provide our patients with the best possible cardiovascular care led by a team of stellar cardiologists in Houston. We offer comfortable waiting rooms, a full menu of cardiology services, and the tests you need to keep you and your heart on the right track.