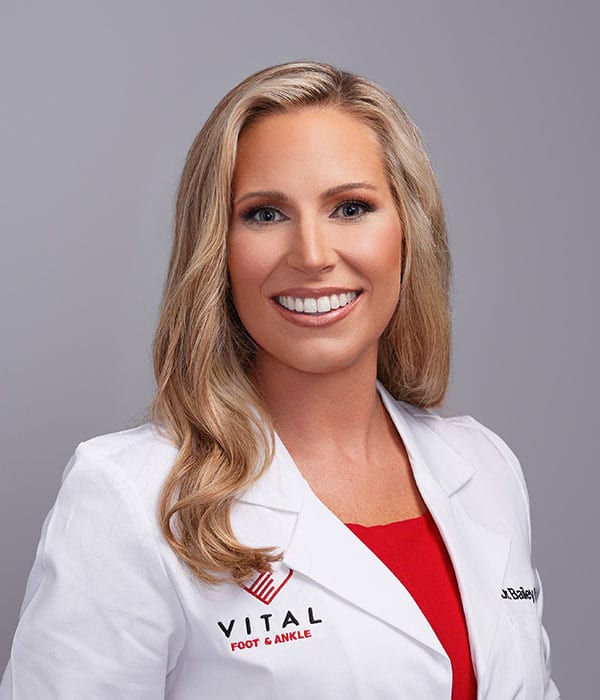 Bailey Griffin
D.P.M., F.A.C.F.A.S.
Specialty
Podiatry
Foot and Ankle Surgery
As a foot and ankle specialist, Dr. Griffin is board-certified in both foot surgery and reconstructive rearfoot and ankle surgery by the American Board of Foot and Ankle Surgery. Dr. Griffin is also a Fellow of the American College of Foot and Ankle Surgeons, as well as a member of the American Podiatric Medical Association and the Texas Podiatric Medical Association.
Dr. Griffin specializes in a wide array of surgeries and treatments related to the foot and ankle, including limb salvage, diabetic foot care, diabetic wounds, foot and ankle fractures, sports injuries, and much more.
Qualifications and Experience
Board Certification
Foot Surgery, Reconstructive Rearfoot & Ankle Surgery