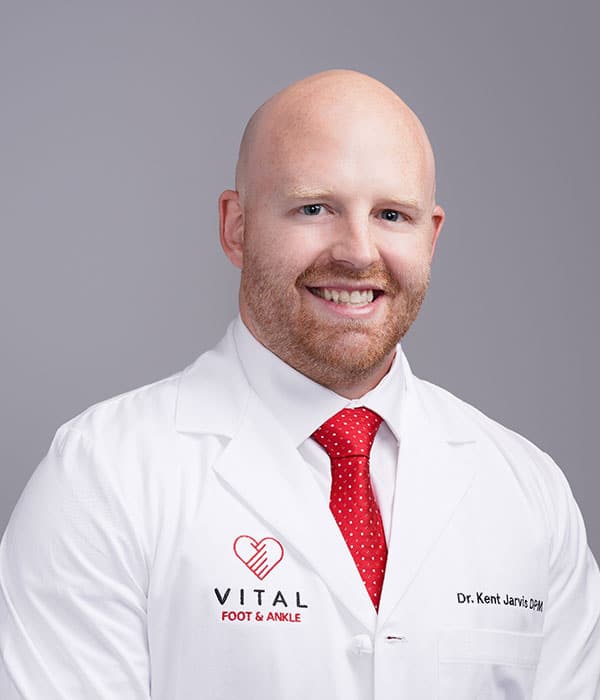 Kent Jarvis
D.P.M., A.A.C.F.A.S.
Specialty
Podiatry
Foot and Ankle Surgery
As a foot and ankle specialist, Dr. Jarvis is board-qualified in both foot and ankle surgery by the American Board of Foot and Ankle Surgery. Dr. Jarvis is also an associate of the American College of Foot and Ankle Surgeons, Welcome to the team, Dr. Jarvis!
Dr. Jarvis treats Ankle Sprains, Ankle Trauma, Arthritis, Bunions, Diabetic Foot Care, Diabetic Wounds, Foot Trauma, Fungal Toenails, Gout, Hammertoes, Heel Pain, Ingrown Toenails, Neuromas, Neuropathy, Pediatric Foot Care, Plantar Warts, PVD, Soft Tissue Masses, and Sports Injuries.
Qualifications and Experience