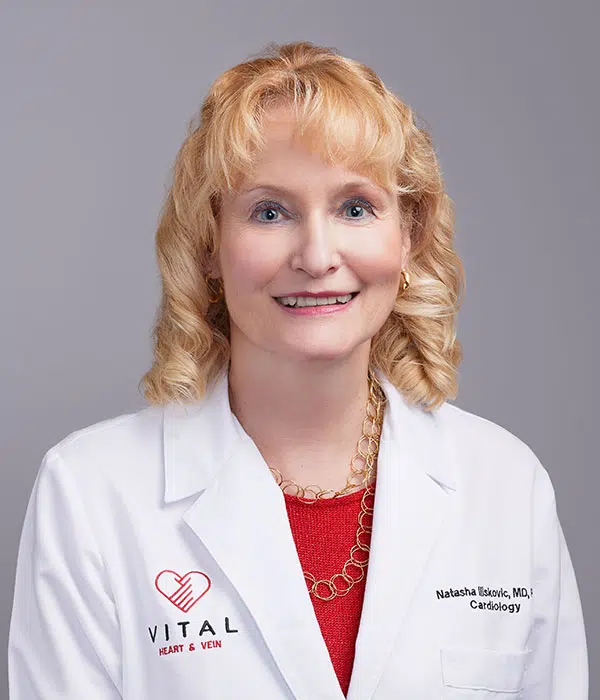 Natasha Iliskovic
M.D., Ph.D.
Specialty
Cardiovascular Disease
Dr. Iliskovic graduated from the University of Banja Luka Medical School in Bosnia-Herzegovina. After spending years doing cardiovascular research with a focus on cardiomyopathies and congestive heart failure, she graduated with an M.Sc. and Ph.D. from the University of Manitoba in Canada. After graduating, she completed her residency in internal medicine and cardiology fellowship at the University of Texas Medical School in Houston.
Furthermore, her extensive cardiovascular research has been published in prestigious medical journals such as "Circulation" and the "New England Journal of Medicine." Her professional special interests are cardiovascular disease in women and heart failure.
Qualifications and Experience
Board Certification
Internal Medicine, Cardiovascular Disease