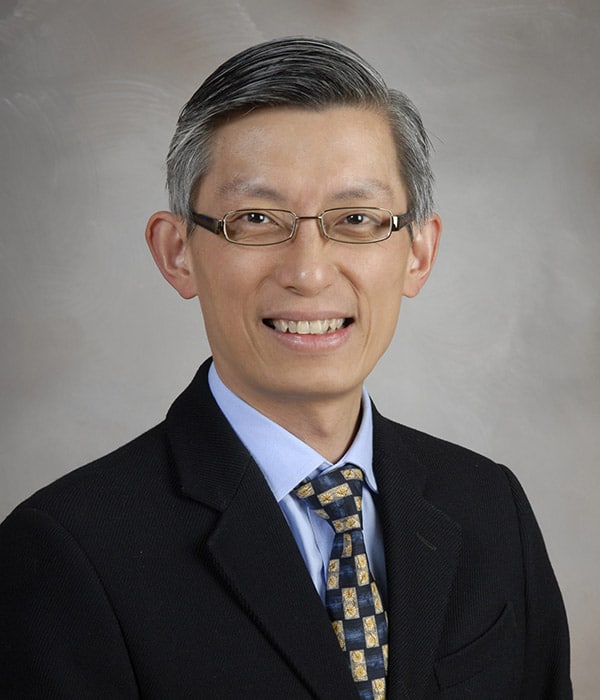 Patrick Kee
M.D., Ph.D.
Specialty
Cardiovascular Disease
ECHO Cardiology
Dr. Patrick Kee is a non-invasive cardiologist with clinical interests in preventive cardiology, lipid management and non-invasive cardiovascular imaging.
He received his medical degree at the University of Adelaide in Australia in 1996 and PhD in lipid metabolism at the same institution in 2003. He completely his residency and fellowship training in cardiology at the Royal Adelaide Hospital in Australia in 2005. He spent a year in advanced echocardiography training at Northwestern Memorial Hospital in Chicago in 2005-2006. He served as a faculty member in the Division of Cardiology at the University of Texas Health Science at Houston from 2006 to 2023. He was a lead scientist at the Advanced Diagnostic and Experimental Therapeutic Laboratory and had a prolific research portfolio in atherobiology, molecular imaging of atherosclerosis and targeted drug delivery for atheroma that were funded by the National Institutes of Health and the American Heart Association. He was promoted to the rank of full professor in 2022. He is also the Medical Director of the Alvin Community College sonography program.
In addition to general cardiology, he has special interests in lipid disorders and adult echocardiography. Typical referrals to the lipid clinic include patients with complex lipid disorders requiring a higher level of diagnostic evaluation, statin intolerance, multi-system disorders and/ or polypharmacy that may interact with lipid-lowering therapy, personal history of premature coronary artery disease and genetic lipid disorders. He is a Level 3 board-certified adult echocardiologist and has extensive experience in the interpretation of echocardiography and performance of tranesophageal echocardiogram and stress echocardiogram.
Dr. Kee is board-certified in internal medicine, cardiology and adult echocardiography and is a member of the National Lipid Association and the American Society of Echocardiography. He offers outpatient clinic services in Humble and Houston locations. He is fluent in English and Cantonese Chinese.
Qualifications and Experience
Board Certification
Cardiovascular Disease, Echocardiography
Languages
English