Vital Heart Rhythm's dedicated team of experts is experienced in diagnosing and treating adults with all types of heart rhythm disorders (arrhythmia) and is committed to providing exceptional patient care through advanced diagnostic procedures and treatments for arrhythmias.
Vital Heart Rhythm's team takes a patient-centered, collaborative approach. Our Cardiac EP physicians specialize in and are trained in evaluating and treating heart rhythm abnormalities and their complications, while also working with our other specialists to provide comprehensive care.
Vital Heart Rhythm Cardiac EP Services:
Atrial Fibrillation (AFIB) Care: AFIB can be a challenging condition to manage.  Our expert electrophysiologists specialize in AFIB care, offering solutions that restore rhythm and improve your quality of life.
Device Implantation and Management: For patients who need pacemakers, implantable cardioverter-defibrillators (ICDs), or cardiac resynchronization therapy (CRT) devices, our skilled team provides seamless implantation and ongoing management to ensure optimal device performance.
Heart rhythm disorders (arrhythmias): If you have heart rhythm disorders (arrhythmias), doctors may assess whether cardiac ablation, a pacemaker, ICD or other advanced treatment options may be appropriate treatments for your condition.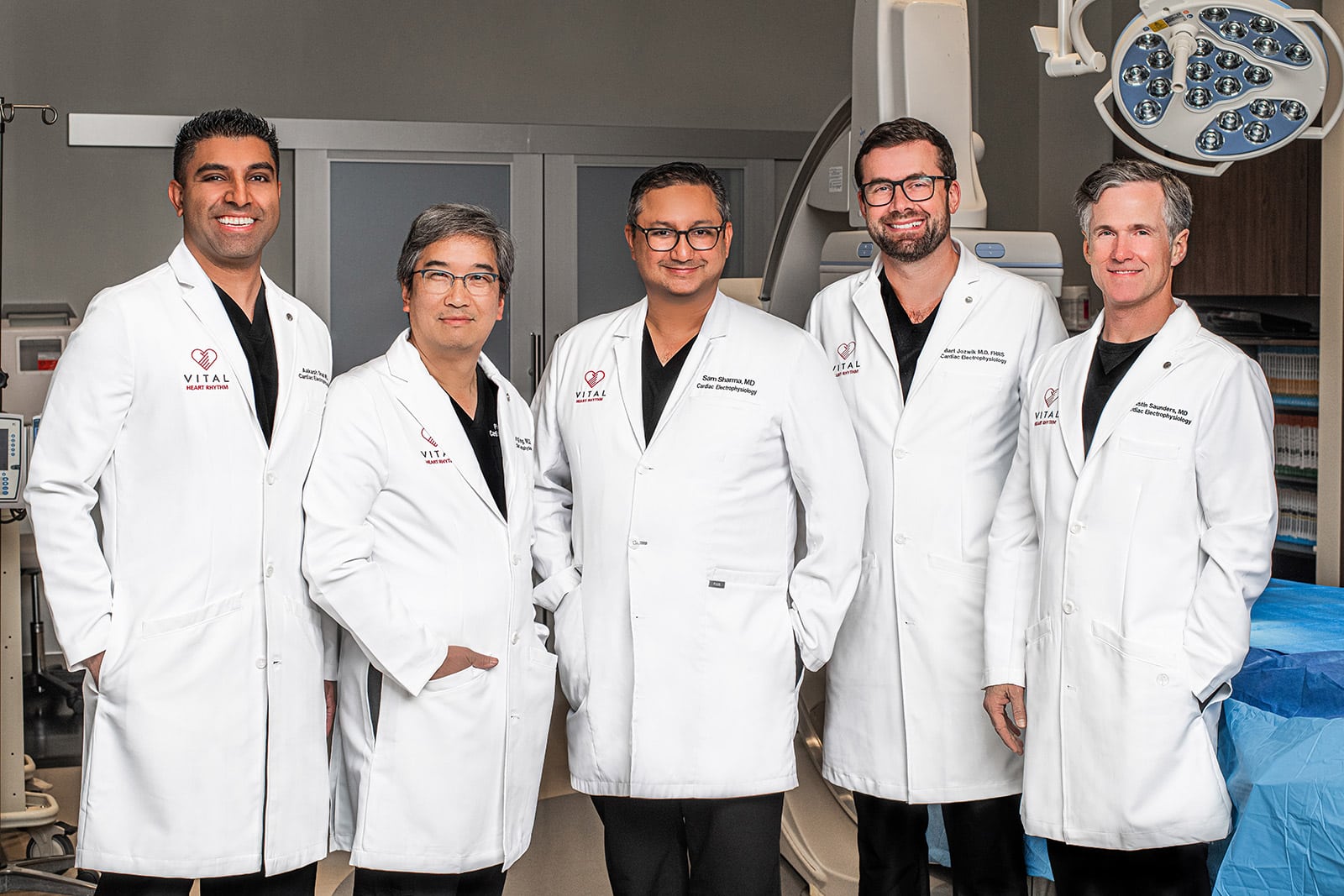 Request An Appointment With Our Team Today!
What is Electrophysiology?
Electrophysiology is a subspecialty of cardiology that deals with the study and treatment of electrical activities in the heart. Your heart beats because it relies on electrical impulses that stimulate the heart muscles to contract and pump blood throughout your body. If there is any issue with the generation and/or transmission of these electrical impulses, it can result in a malfunctioning of the heartbeat or arrhythmia.
Some of the common methods of electrophysiology include catheter ablation, implantation of pacemakers or defibrillators, and medication management. These treatments aim to prevent and control arrhythmia, ultimately reducing the risk of heart attack, stroke, and other potentially life-threatening conditions.
If you're experiencing symptoms of cardiac arrhythmia or have been referred to an electrophysiologist by your doctor, don't hesitate to reach out for help. Electrophysiology can play a vital role in the diagnosis, treatment, and long-term management of this condition
Our Cardiac Electrophysiologists