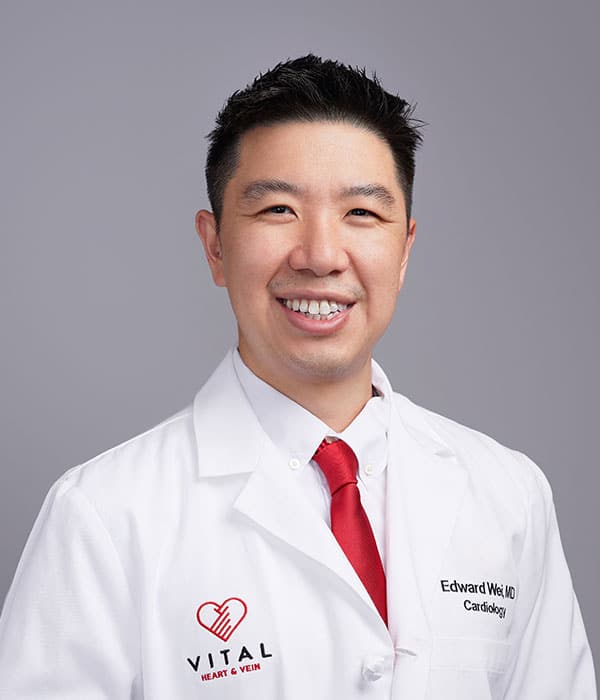 Edward Wei
M.D., F.A.C.C.
Specialty
Cardiovascular Disease
Dr. Wei graduated from the University of Texas at Austin with a bachelor's degree in Biology. Afterward, he went to attend medical school at the University of Texas Medical Branch in Galveston. He continued his postgraduate education at Baylor College of Medicine in Houston, where he completed an internship and residency in internal medicine.
Dr. Wei is board-certified in internal medicine and nuclear cardiology. Furthermore, he co-authored an abstract titled "Pitfalls in Diagnosing ST Elevation in Patients With Acute Myocardial Infarction," and is a member of both the American College of Cardiology and the American Society of Nuclear Cardiology.
Qualifications and Experience
Board Certification
Internal Medicine, Cardiovascular Disease, Nuclear Cardiology