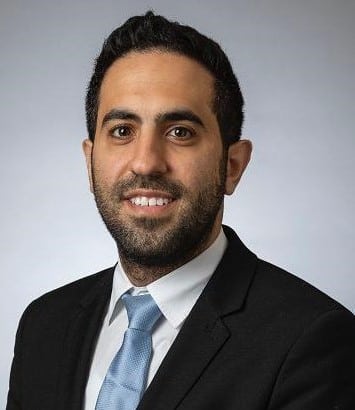 Elie Pierre Dib
M.D.
Specialty
Internal Medicine
Cardiovascular Disease
Nuclear Cardiology
Dr. Elie Pierre Dib is a medical professional with an academic background and extensive clinical experience. He earned his undergraduate degree magna cum laude from the University of Texas in Austin, followed by medical training and residency in internal medicine at the University of Texas Medical Branch in Galveston. Dr. Dib further honed his expertise by completing a comprehensive cardiology fellowship at Baylor University Medical Center in Dallas.
Dr. Dib holds multiple board certifications, including Internal Medicine, Echocardiology, Nuclear Cardiology, and Cardiac CT. His professional focus lies in Preventative Cardiology, Heart Failure, and Cardiac Imaging, where he consistently seeks to provide the highest level of care to his patients.
A firm believer in shared decision-making, Dr. Dib ensures that his patients actively participate in their healthcare decisions while always adhering to evidence-based practices. He values the importance of patient education and strives to empower his patients to make informed choices about their health.
Outside of his medical practice, Dr. Dib finds joy in spending quality time with his loved ones, indulging in travel , and engaging in sports, particularly basketball and soccer.
Qualifications and Experience
Board Certification
Cardiovascular Disease, Nuclear Cardiology, Echocardiography, Internal Medicine