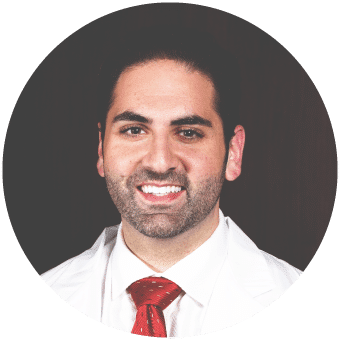 Khaled Khalaf
M.D., F.A.C.C., F.S.C.A.I.
---
Specialty
Cardiovascular Disease, Interventional Cardiology
Year in Practice
Since 2016
Board Certification
Internal Medicine, Cardiovascular Disease, Interventional Cardiology
Dr. Khaled I. Khalaf graduated magna cum laude from the University of St. Thomas in Houston, Texas with a Bachelor of Arts in Biological Sciences and a minor in Philosophy. Subsequently, he attended medical school and completed his entire post-doctoral training in the Texas Medical Center at the University of Texas Medical School in Houston. Following Internal Medicine residency, he completed a fellowship in cardiovascular disease, and concluded with subspecialty training in interventional cardiology. Furthermore, Dr. Khalaf is double-board certified in internal medicine and cardiovascular disease.
As an interventionalist, Dr. Khalaf has extensive knowledge in the latest technology involving peripheral artery and percutaneous coronary interventions. Dr. Khalaf also has keen interest and skill in structural heart interventions. He was fortunate enough to train in one of the highest volume centers in the world for percutaneous transcatheter aortic valve replacement (TAVR). Other procedural specialties include repairing congenital heart defects, such as percutaneous atrial septal defect (ASD) closure.
Dr. Khalaf has research interests in obesity and insulin resistance on cardiac function, and has several articles published in various professional medical journals with a focus on cardiovascular disease prevention and outcomes. The latest of his works includes "Predictors of increased ischemic time in ST elevation myocardial infarction," which he presented at the American Heart Association and "Slimming the heart with bariatric surgery," which appeared in the Journal of the American College of Cardiology.
Previously, he has been honored and elected Internal Medicine Residency Council Member, Council Member, Memorial Hermann Hospital House Staff Executive Council Secretary and Chief Cardiology Fellow.
Apart from clinical care and research endeavors, Dr. Khalaf enjoys volunteering at the Houston Geriatric Education Center and the San Jose Clinic, a health center dedicated exclusively to the underserved community of Houston.