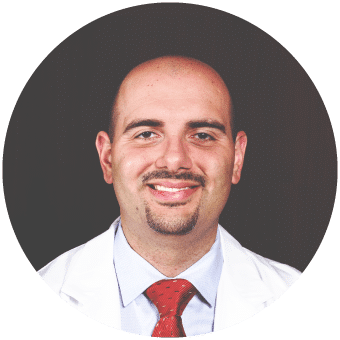 Rasheed Zaid
M.D., F.A.C.C.
---
Specialty
Cardiovascular Disease
Year in Practice
Since 2015
Board Certification
Internal Medicine, Cardiovascular Disease, Echocardiography, Nuclear Cardiology
A native Houstonian, Dr. Zaid obtained his undergraduate education at the University of St. Thomas in Houston. Upon graduation, he attended the University of Texas Medical School in Houston. He later completed his internship and residency in internal medicine at Houston Methodist Hospital, and completed his fellowship in cardiovascular disease with Methodist at the Methodist DeBakey Heart and Vascular Center.
Furthermore, Dr. Zaid is board certified in internal medicine and cardiovascular disease, with special interests in echocardiography and nuclear cardiology. He has also authored an article for the "Journal of the American College of Cardiology" titled, "Preoperative and Postoperative Diastolic Dysfunction in Patients with Valvular Heart Disease: Diagnosis and Therapeutic Implications" (November 2013).