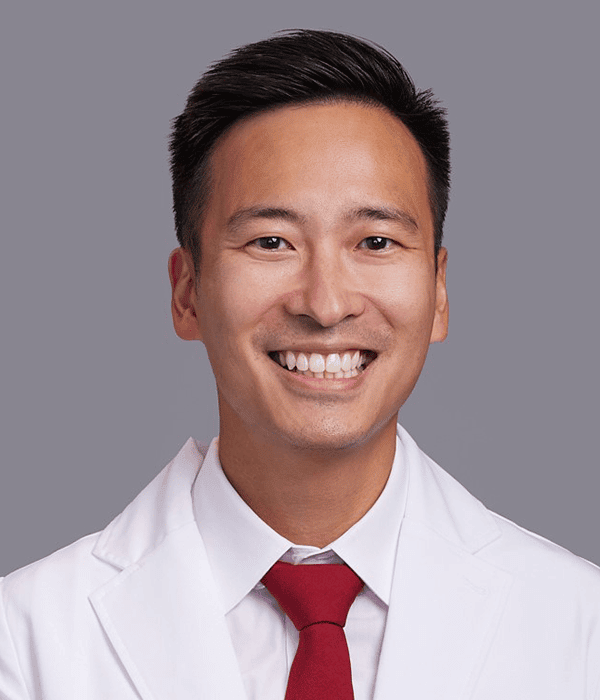 Wilson Sze
M.D.
Specialty
Endocrinology, Diabetes & Metabolism
Dr. Sze is board-certified in internal medicine and endocrinology, diabetes, and metabolism. He attended medical school at the University at Buffalo School of Medicine and Biomedical Sciences and completed his residency training in internal medicine at Stony Brook University Hospital. After his residency, Dr. Sze completed a fellowship in endocrinology at the Renaissance School of Medicine at Stony Brook University, where he served as Chief Fellow.
Dr. Sze treats Adrenal Gland Diseases, Amenorrhea, Calcium Metabolism, Diabetes Mellitus, Diabetes in Pregnancy, Graves' Disease (Hyperthyroid), Hashimoto's Disease, Hypocalcemia, Hypercalcemia, Insulin Resistance, Metabolic Disorders, Needle Biopsy Thyroid, Osteoporosis, Parathyroid Disease, Pheochromocytoma, Pituitary Diseases, Polycystic Ovary Syndrome (PCOS), Postpartum Thyroiditis, Thyroid Cancer, Thyroid Nodules, and Vitamin D Deficiency.
Qualifications and Experience
Board Certification
Internal Medicine, Endocrinology, Diabetes and Metabolism